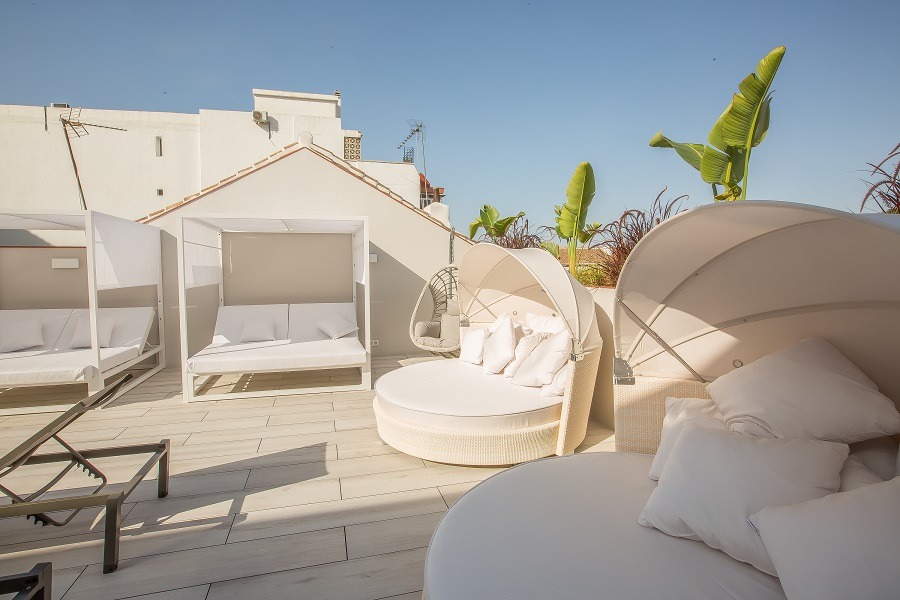 Available Only for Guests
For the best enjoyment and well-being of our clients, the swimming pool and the bar are not available for people not staying at the Hotel. This is how we guarantee the calm, attention and space that our clients deserve.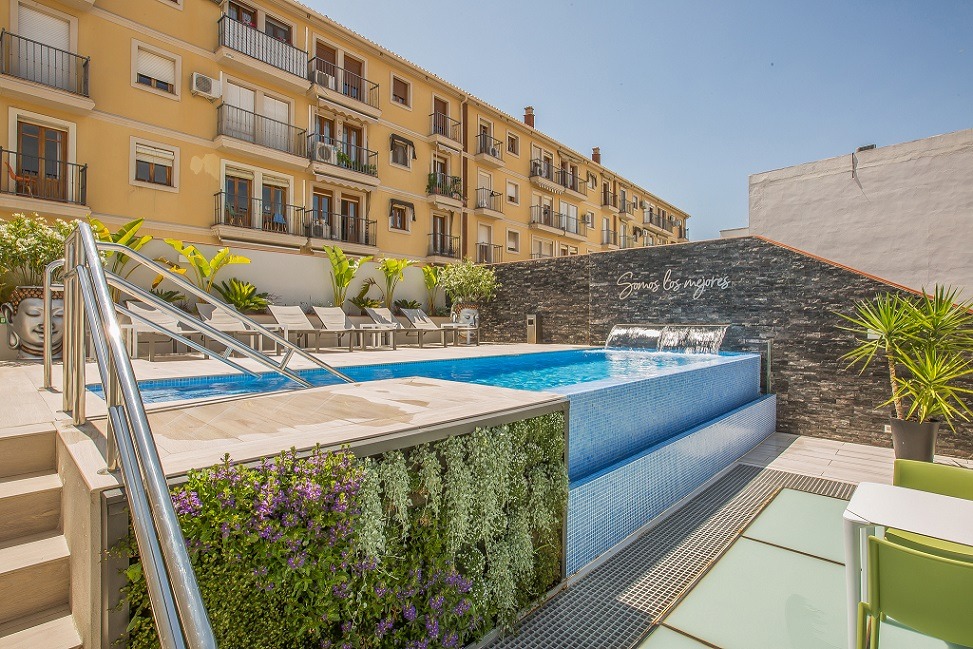 Wide Open Hours
The pool is open from 11:00 a.m. to 10:30 p.m., with hours for all guests from 11 a.m. to 1 p.m., and hours only for adults (over 18 years of age) from 1 p.m. to 10:30 p.m.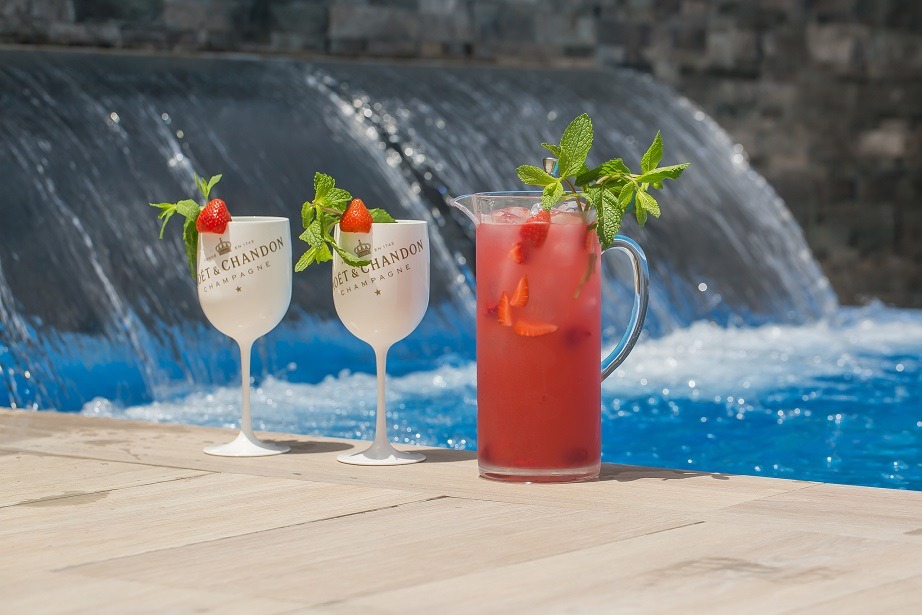 Beach Club Service
The best Cocktails made with natural fruits designed to refresh you and enjoy the incredible climate of Malaga. You can also taste our delicious varied tapas